Transferable Skills
Emotional Intelligence
Problem Solving Skills
Communication and Team Work Skills
Leadership Skills and Work Ethic
Emotional Intelligence
I have always believed that I am very emotionally intelligent. I have always felt a lot of empathy for others, and have been able to connect with others due to the fact that I can feel what they are struggling with as well. I believe that emotional intelligence is not exactly a skill but rather just an aspect of oneself. It is something that is learned throughout life, through friends, family members and any other personal relationships. Although, I do believe that it can be worked on and practiced throughout life. In regulating ones emotions and helping others to regulate theirs. Working with other students in my high school to solve conflicts has allowed my emotional intelligence skills to grow even more. Having young children in my family that I have helped to take care of taught me so much about children and their emotions. Overall, I would define emotional intelligence to be my best skill.
Problem Solving Skills 
Problem solving skills have been very important for me to build throughout my time working in the customer service industry. I was able to grow these skills immensely when I worked as a manager at Dynamite clothing. There were many different conflicts that arose throughout shifts, especially during the holidays. Customers complain when they do not get their orders in time, the store runs out of stock, employees struggle with the amount of hours they are working, and it is constantly busy. This job really helped me to learn to problem solve and multitask. There were many challenges that I had to face throughout an average shift but I was able to solve these challenges effectively and efficiently.
Communication and Team Work Skills
Communication is extremely important in work and student life. I worked in customer service all throughout my time in high school and university. Working in customer service requires effective communication and team work between sales associates. It is a skill that I definitely improved on through university as well. Communication is so important in order to succeed in university. Communication with professors and advisors helped me to ensure I was successful in all of my courses. Communication and team work have been so important in large group projects, presentations, and group research papers with fellow classmates as well. Overall, I believe that this is a skill that I have developed and just keep improving on throughout my education and job.
Leadership Skills and Work Ethic 
I gained many leadership skills through working as a manager at Dynamite clothing and being a peer mentor in my high school. Typically, working as a manager I would be leading a team of 3-8 sales associates per shift, while completing many other tasks. Some of these tasks were sales efficiency analysis, scheduling, completing hourly and daily sales segments, processing new stock, and delegating tasks to each employee. Especially during the holiday season, managing all of these tasks can be very difficult due to increased sales traffic. I found that I could handle this rush while still managing to complete all of my daily tasks and ensuring that all of the sales associates have the help they need to complete their tasks. Further, volunteering as a peer mentor in my high school allowed me to lead students in conflict resolution and finding peace.
Feel free to take a look at my resume under the "Resume" tab to learn more about these jobs and experiences.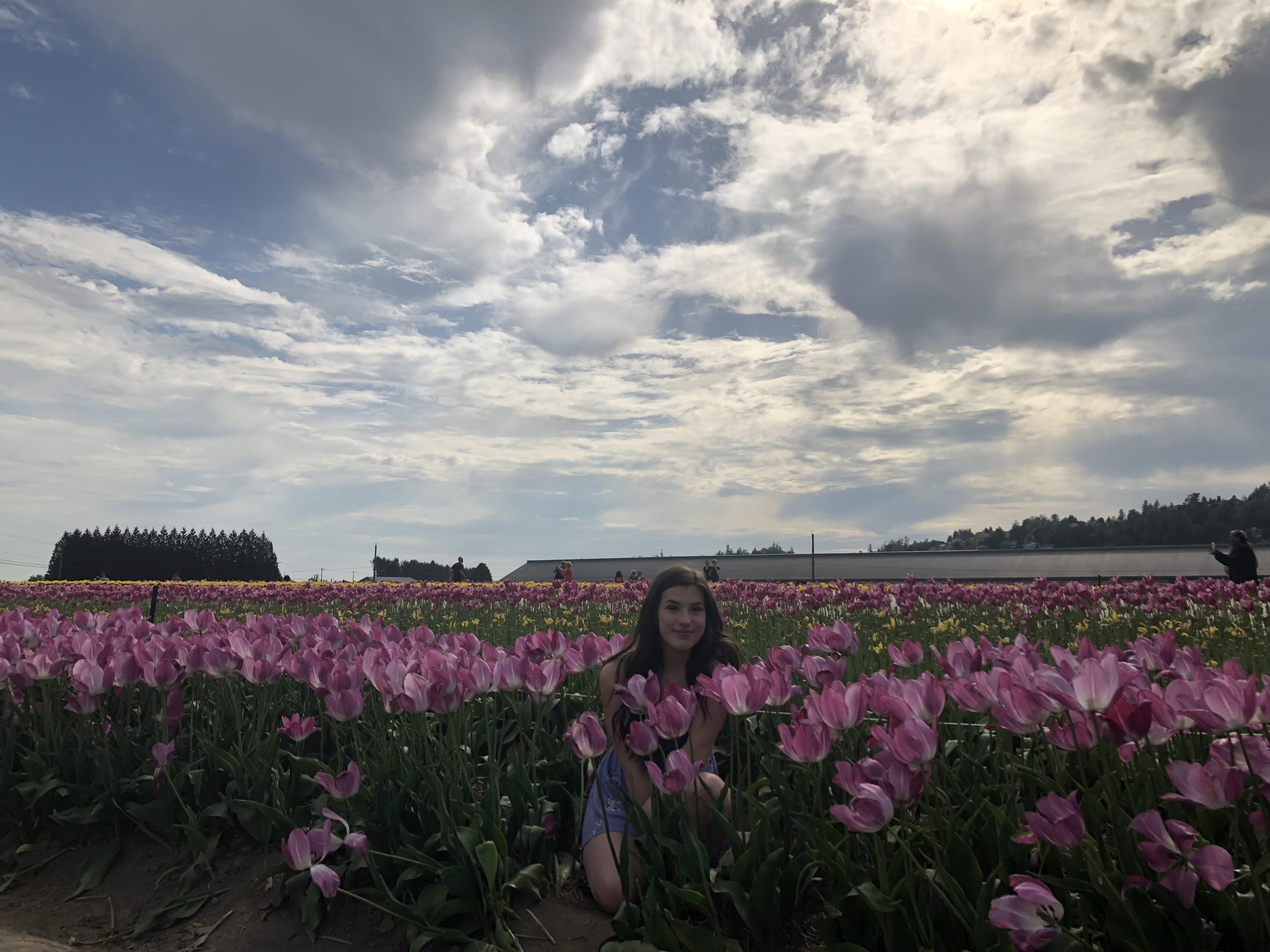 Interests
Creativity: Painting, writing, reading, and makeup artistry.
Adventure: I love to travel, go on road trips, go camping, hiking, and explore. I absolutely love living in British Columbia, it has some of the most beautiful sights in the world.